The Healing Power of ART & ARTISTS has an online art gallery and presents online art exhibitions on different themes. A popular one is nature.  Our  online art exhibitions "The Healing Power of ART Inspired by NATURE", "The Healing Power of ART In Honor of Nature" and  "Our Bond With Nature" have raised awareness about our magnificent natural world and our need to honor, protect and preserve it. It included art and statements by contemporary artists. In this post, I invite you to enjoy these famous inspirational quotes about nature.
"…and then, I have nature and art and poetry, and if that is not enough, what is enough?"
~ Vincent van Gogh
"Autumn is a second spring when every leaf is a flower." ~ Albert Camus
"Art takes nature as its model." ~ Aristotle
"Look deep into nature, and then you will understand everything better." ~ Albert Einstein
"This grand show is eternal. It is always sunrise somewhere; the dew is never all dried at once; a shower is forever falling; vapor is ever rising. Eternal sunrise, eternal sunset, eternal dawn and gloaming, on sea and continents and islands, each in its turn, as the round earth rolls." ~ John Muir, John of the Mountains: The Unpublished Journals of John Muir
"The question is whether any civilization can wage relentless war on life without destroying itself, and without losing the right to be called civilized." ~ Rachel Louise Carson
"There is a way that nature speaks, that land speaks. Most of the time we are simply not patient enough, quiet enough, to pay attention to the story." ~ Linda Hogan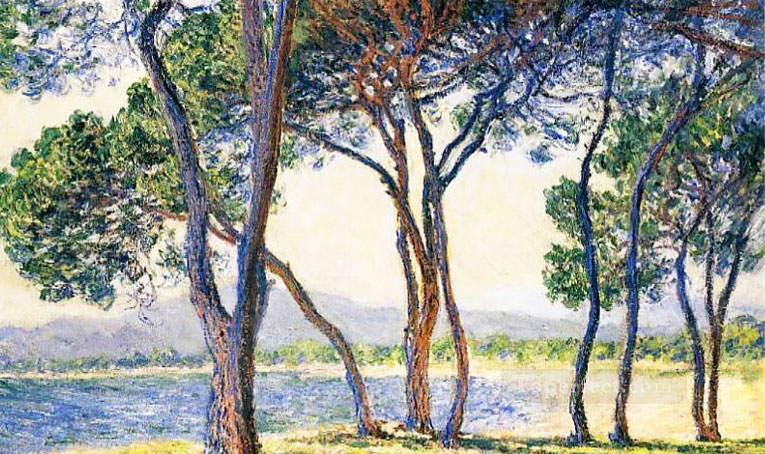 "The tree which moves some to tears of joy is in the eyes of others only a green thing that stands in the way. Some see nature all ridicule and deformity… and some scarce see nature at all. But to the eyes of the man of imagination, nature is imagination itself. " ~ William Blake
"There is a pleasure in the pathless woods, / There is a rapture on the lonely shore, / There is society, where none intrudes, / By the deep Sea, and music in its roar: / I love not Man the less, but Nature more." ~ Lord Byron
At the age of 54, Walt Whitman (May 31, 1819–March 26, 1892) suffered a severe stroke that left him paralyzed. It took him two years to recover — convalescence aided greatly, he believed, by his immersion in nature and its healing power. "How it all nourishes, lulls me," he exulted, "in the way most needed; the open air, the rye-fields, the apple orchards."
"The artist and the photographer seek the mysteries and the adventure of experience in nature." ~ Ansel Adams
"If we surrendered to earth's intelligence we could rise up rooted, like trees." ~ Rainer Maria Rilke
"Man's heart away from nature becomes hard. " ~ Standing Bear
"We don't inherit the earth from our ancestors, we borrow it from our children. " ~ Native American proverb
"Art will never be able to exist without nature." ~ Pierre Bonnard
"For most of history, man has had to fight nature to survive; in this century he is beginning to realize that, in order to survive, he must protect it. " ~ Jacques-Yves Cousteau
"Our task must be to free ourselves from this prison by widening our circle of compassion to embrace all living creatures and the whole of nature in its beauty. " ~ Albert Einstein
"All things, and man as well, should be like nature, without measure." Hans Jean Arp
"The more clearly we can focus our attention on the wonders and realities of the universe about us, the less taste we shall have for destruction." Rachel Louise Carson
"I plunged eagerly and passionately into the wilderness, as if in the hope of thus penetrating into the very heart of this Nature, powerful and maternal, there to blend with her living elements." ~ Paul Gauguin
"The best remedy for those who are afraid, lonely or unhappy is to go outside, somewhere where they can be quite alone with the heavens, nature and God… I firmly believe that nature brings solace in all troubles." ~ Anne Frank
"Nature gets into our souls and opens doors to hidden parts of ourselves." ~ Pamela Heyda
"To sit in the shade on a fine day, and look upon verdure, is the most perfect refreshment." ~ Jane Austin, Mansfield Park
"In order to make progress, there is only nature, and the eye is turned through contact with her." ~ Paul Cezanne
"The artist submits from day to day to the fatal rhythm of the impulses of the universal world which encloses him, continual centre of sensations, always pliant, hypnotized by the marvels of nature which he loves, he scrutinizes. His eyes, like his soul, are in perpetual communion with the most fortuitous of phenomena." Odilon Redon
"We must learn to reawaken and keep ourselves awake, not by mechanical aid, but by an infinite expectation of the dawn. " ~ Henry David Thoreau
"Nature is a haunted house — but Art — is a house that tries to be haunted." ~ Emily Dickenson
"I wonder if the snow loves the trees and fields, that it kisses them so gently? And then it covers them up snug, you know, with a white quilt; and perhaps it says, "Go to sleep, darlings, till the summer comes again." ~ Lewis Carroll, Alice's Adventures in Wonderland & Through the Looking-Glass
"Adopt the pace of nature: her secret is patience." ~ Ralph Waldo Emerson
"The most perfect steersman that you can have, and the best helm, lies in the triumphal gateway of copying from nature. And this outdoes all other models; and always rely on this with a stout heart, especially as you begin to gain some judgment in draftsmanship." ~ Cennino Cennini
"Nature is my springboard. From her I get my initial impetus. I have tried to relate the visible drama of mountains, trees, and bleached fields with the fantasy of wind blowing and changing colors and forms." ~ Milton Avery
"A Mocking Bird regularly resorts to the south angle of a chimney top and salutes us with sweetest notes from the rising of the moon until about midnight." ~ John James Audubon
---
We present Nature Exhibitions
Why Do We Present "Nature" Exhibitions?
* To offer talented artists from around the world exposure and promotion to our extensive worldwide audience.
* To raise awareness by presenting a variety of powerful visual images and artists' statements created by artists who care about the state of our environment.
* To inspire others to strive to achieve a more sustainable, harmonious and healing relationship with Mother Nature.
* To expand our global community of art and healing advocates and initiate relationships with individuals, organizations and the business community within our community.
---